French boutique CIO on megatrends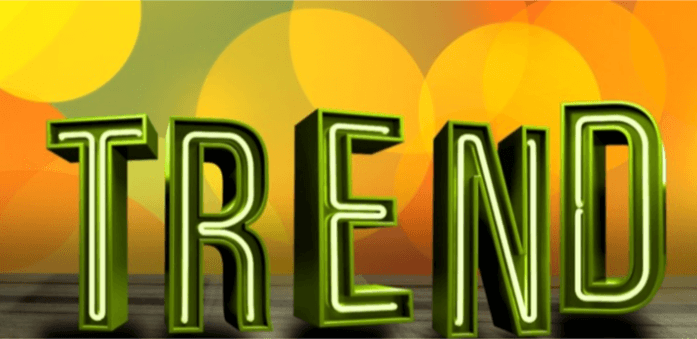 Dauphine Asset Management remains among latest asset managers to have been granted a license by French financial markets regulator AMF last 4 December.
Based in Paris, the firm was previously a wealth management and advisory company, Dauphine Patrimoine, before it turned itself into a manager to provide its private clients with a wider services offering from financial planning to asset management. In the context of an ongoing M&A activity in the French IFA space, this choice has enabled it to create its own funds and remain independent.
A requirement for the boutique to be awarded AMF's license was to get a senior portfolio manager on board. Hence Guillaume Di Pizio, former head of Asset Management and portfolio manager at Banque Transatlantique, joined Dauphine AM last year as chief investment officer to develop the business.
"An ongoing trend is that asset allocation becomes ever more preponderant. Francois-Xavier Legendre, managing partner at Dauphine AM, was looking at institutionalising this line over the long-term. We had to strengthen the team for this. A patrimonial engineer, a sales representative, a product specialist, a business development partner and a person responsible
for risk compliance have joined us," says Di Pizio to InvestmentEurope.
On 28 February 2018, Dauphine AM reached a milestone with the launch of its first fund, Dauphine Megatrends. The firm's CIO explains the four reasons why it decided to launch a thematic fund focused on megatrends.
"We want to be involved in the development of tomorrow's world. Megatrends form a source of high-growth and we want to catch the value created by companies benefiting from them.
Then megatrends allow flexibility in a patrimonial approach. Lastly, the long-term stance that supports these megatrends matches our long-term approach. The fund has been established first as a fund of funds but we aim to transform it into a stock-picking strategy over the long term," pinpoints Di Pizio.
A top down approach is applied to the fund with the idea of playing in the most refined possible way the new eco-systems emerging from megatrends through thematic and sectorial convictions.
"That could be a niche segment and not necessarily a particular stock. We have identified four megatrends : globalisation, natural resources, ageing population and technology disruption. Each trend is then reflected by five sub-themes and forms permanently 10% to 40% of the fund exposure," adds Di Pizio.
Ephemeral changes, a megatrends' trap
Regarding Dauphine AM's fund selection process, a quantitative filter is implemented on each megatrend identified, exclusively on global thematic and sectorial equity funds as well as on trackers and ETFs.
Once sectors and niche markets to be played have been selected by the management team, their drivers and risk factors are studied before picking adequate vehicles. The theme selection is viewed as crucial by the Paris boutique's CIO since not all trends carry a sustainable long-term profile.
"We do not invest in short-term fashions. A megatrends' trap remains investments in ephemeral changes. For instance, nuclear investing was trendy in 2008, the sector activity reached a peak but recycling issues have darkened nuclear's horizon on the energy segment," he says.
Also Di Pizio believes the latest letter to CEOs written by asset management giant BlackRock's CEO Larry Fink may have an influence on companies' decisions in many sectors, branding it a counter-power. In that letter, Fink fostered companies to serve a social purpose and pursue a strategy for achieving long-term growth.
If Dauphine Megatrends is not per se a SRI-compliant strategy, strict sectorial exclusion rules have been set though.
"We do not invest in tobacco, weapons, gambling, non-biological agri-food but not only. An example has been Bayer. When it launched a takeover bid on Monsanto, I have sold all Bayer stocks of the portfolio," Di Pizio highlights.
All investable funds for Dauphine Megatrends are sieved through a qualitative analysis and rated from one to five depending of the extent they are representative of the megatrends identified. A fund rated five over five would mean 75 to 100% of its holdings are in accordance with the megatrend.
Among other trends, Di Pizio supports currently remains urbanisation. "Urbanisation is a real phenomenon. It is not only happening in emerging markets, developed countries need to build or rebuild a certain number of infrastructures too. 2013 has been a real turning point since one in two human beings is living in a urban city and the trend will only grow from there," he says.
A recent popularised trend has been cryptocurrencies which sparked a lot of
interest, especially with the rise of bitcoin and the development of blockchain. But Di Pizio views them as a fashion. "However, it shelters an interesting concept as it carries a barter- style model. This will become even more appealing when companies will be able to reward clients with tokens," he notes.
Dauphine AM has also put biotechs aside at the moment as the firm considers valuations are too expensive.
By: Adrien Paredes-Vanheule | 23 Apr 2018